Pienza is a town and comune in the province of Siena, Tuscany, in the historical region of Val d'Orcia. Situated between the towns of Montepulciano and Montalcino, it is considered the "touchstone of Renaissance urbanism".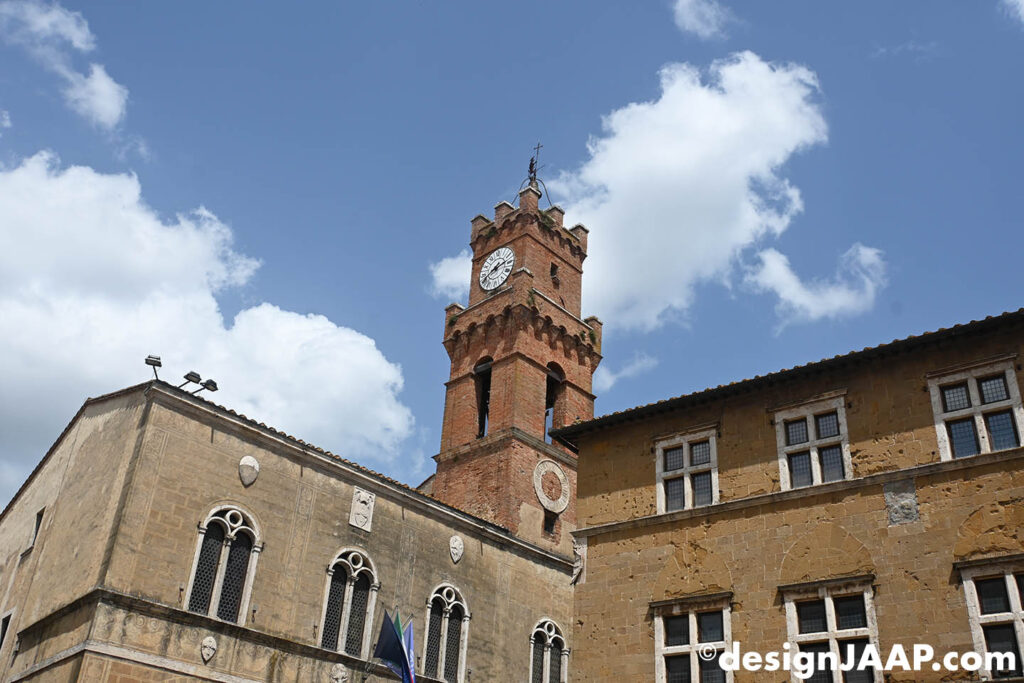 In 1996, UNESCO declared the town a World Heritage Site, and in 2004 the entire valley, the Val d'Orcia, was included on the list of UNESCO's World Cultural Landscapes.
Before the village was renamed Pienza its name was Corsignano. It is first mentioned in documents from the 9th century. Around 1300 parts of the village became property of the Piccolomini family. After Enghelberto d'Ugo Piccolomini had received the fief of Montertari in Val d'Orcia from the emperor Frederick II in 1220. In the 13th century Franciscans settled down in Corsignano.
In 1405 Aeneas Silvius Piccolomini was born in Corsignano, a Renaissance humanist born into an exiled Sienese family, who later became Pope Pius II. Once he became Pope, Piccolomini had the entire village rebuilt as an ideal Renaissance town and renamed it Pienza ("city of Pius"). Intended as a retreat from Rome, it represents the first application of humanist urban planning concepts, creating an impetus for planning that was adopted in other Italian towns and cities and eventually spread to other European centers.
Here is a photographic impression of the city of Pienza.