Cologne (German: Köln) is the largest city of the German western state of North Rhine-Westphalia and the fourth-most populous city of Germany with nearly 1.1 million. Centered on the left (west) bank of the Rhine, Cologne is about 35 km southeast of the North Rhine-Westphalia state capital Düsseldorf and 25 km northwest of Bonn, the former capital of West Germany.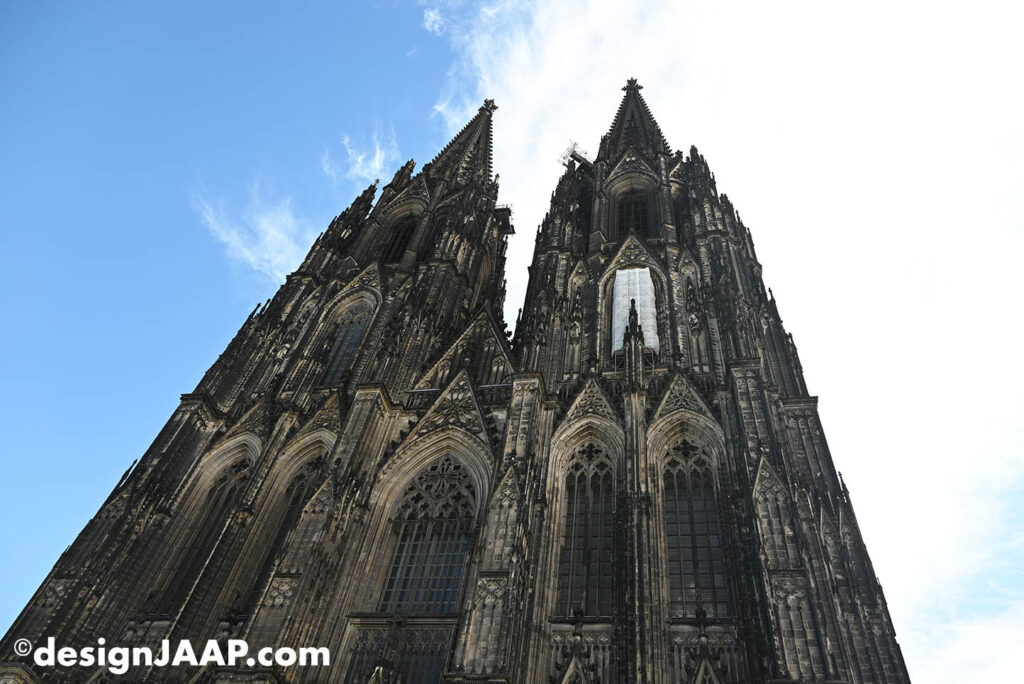 Cologne Cathedral (Kölner Dom)
The city's medieval Catholic Cologne Cathedral (Kölner Dom) is the third-tallest church and tallest cathedral in the world. It was constructed to house the Shrine of the Three Kings and is a globally recognized landmark and one of the most visited sights and pilgrimage destinations in Europe.
Köln was founded and established in Germanic Ubii territory in the 1st century CE as the Roman Colonia Agrippina, hence its name. Agrippina was later dropped (except in Latin), and Colonia became the name of the city in its own right, which developed into modern German as Köln. Cologne, the French version of the city's name, has become standard in English as well. 
Köln is a major cultural center for the Rhineland; it hosts more than 30 museums and hundreds of galleries. There are many institutions of higher education, most notably the University of Cologne, one of Europe's oldest and largest universities.
Here is a photographic impression of the city of Köln