Limburg an der Lahn is the district seat of Limburg-Weilburg in Hesse, Germany. Limburg lies in western Hessen between the Taunus and the Westerwald on the river Lahn.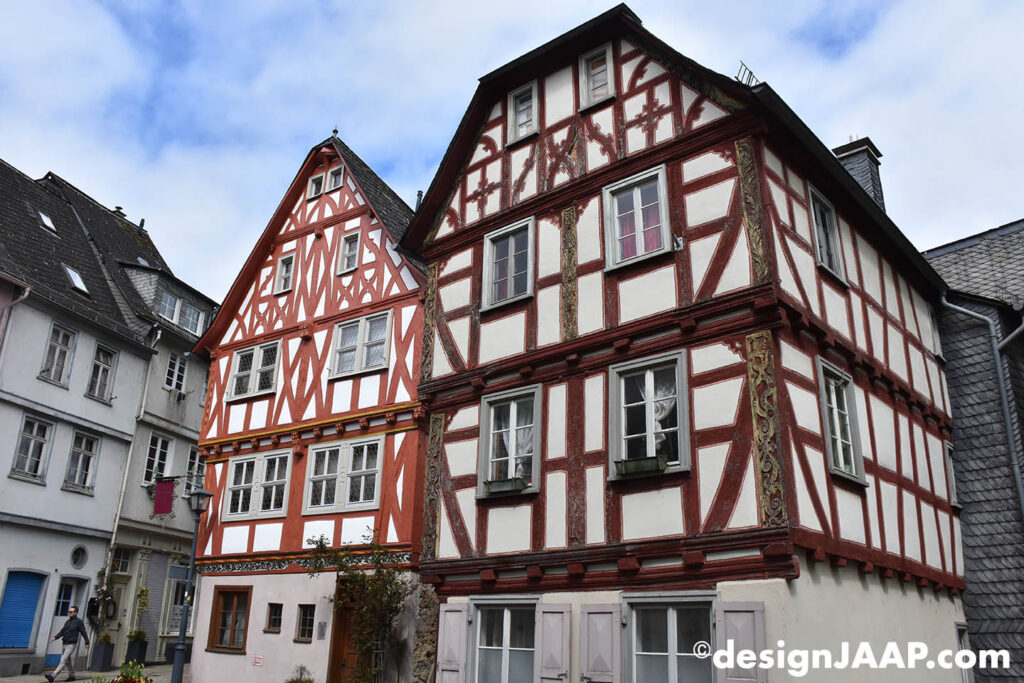 The town lies roughly centrally in a basin within the Rhenish Slate Mountains which is surrounded by the low ranges of the Taunus and Westerwald and called the Limburg Basin. Owing to the favourable soil and climate, the Limburg Basin stands as one of Hesse's richest agricultural regions and moreover, with its convenient Lahn crossing, it has been of great importance to transport since the Middle Ages. Within the basin, the Lahn's otherwise rather narrow lower valley broadens out noticeably, making Limburg's mean elevation only 117 m above sea level.
About 800 A.D., the first castle buildings arose on the Limburg crags. This was probably designed for the protection of a ford over the river Lahn. In the decades that followed, the town developed under the castle's protection. Limburg is first mentioned in documents in 910 under the name of Lintpurc when Louis the Child granted Konrad Kurzbold an estate in the community on which he was to build a church.
In 1150, a wooden bridge was built across the Lahn. The long-distance road from Cologne to Frankfurt am Main subsequently ran through Limburg. In the early 13th century, Limburg Castle was built in its current form. Shortly afterwards, the town passed into the ownership of the Lords of Ysenburg.
One line of the Lords of Ysenburg resided from 1258 to 1406 at Limburg Castle and took their name from their seat, Limburg. From this line came the House of Limburg-Stirum and also Imagina of Isenburg-Limburg, German King Adolf's wife.
The ruling class among the mediaeval townsfolk were rich merchant families whose houses stood right near the castle tower and were surrounded by the first town wall once it was built. The area of today's Rossmarkt ("Horse Market"), in which many simple craftsmen lived, was only brought within the fortifications once the second town wall was built.
Saint George's Cathedral (Sankt-Georgs-Dom) built on the old monastery church's site, and also called Georgsdom, was consecrated in 1235. On 14 May 1289, a devastating fire wiped out great parts of the inner town, although these were subsequently rebuilt. One of the houses built at that time was the Römer 2-4-6, which is today one of Germany's oldest half-timbered houses.
Here is a photographic impression of the architecture of Limburg an der Lahn.