Melk Abbey (German: Stift Melk is a Benedictine abbey above the town of Melk, Lower Austria, Austria, on a rocky outcrop overlooking the Danube river, adjoining the Wachau valley. The abbey contains the tomb of Saint Coloman of Stockerau and the remains of several members of the House of Babenber, Austria's first ruling dynasty.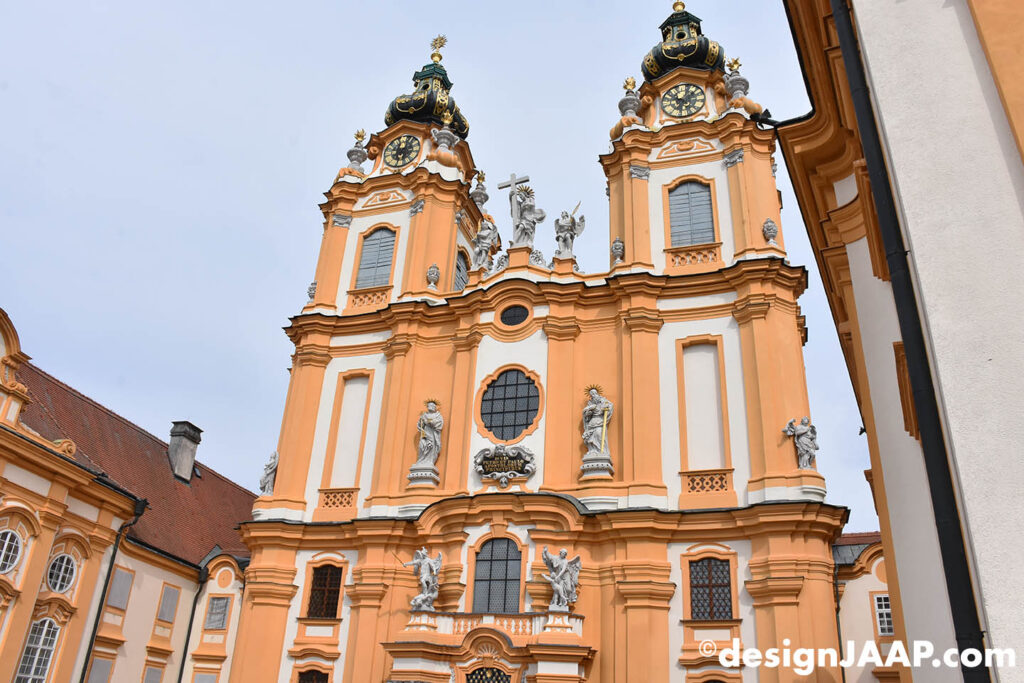 Today's Baroque abbey was built between 1702 and 1736 to designs by Jakob Prandtauer. Particularly noteworthy are the abbey church with frescos by Johann Michael Rottmayr and the library with countless medieval manuscripts, including a famed collection of musical manuscripts, and frescos by Paul Troger.
Due to its fame and academic stature, Melk managed to escape dissolution under Emperor Joseph II when many other Austrian abbeys were seized and dissolved between 1780 and 1790. The abbey managed to survive other threats to its existence during the Napoleonic Wars, and also in the period following the Anschluss in 1938, when the school and a large part of the abbey were confiscated by the state.
The school was returned to the abbey after the Second World War and now serves nearly 900 pupils of both sexes.
Here is a photographic impression of the Melk Abbey (Stift Melk).