Photography Royal Museum of Fine Arts Antwerp
The Royal Museum of Fine Arts Antwerp (Dutch: Koninklijk Museum voor Schone Kunsten Antwerpen, KMSKA) is a museum in Antwerp, Belgium, founded in 1810, that houses a collection of paintings, sculptures and drawings from the fourteenth to the twentieth centuries. This collection is representative of the artistic production and the taste of art enthusiasts in Antwerp, Belgium and the Northern and Southern Netherlands since the 15th century.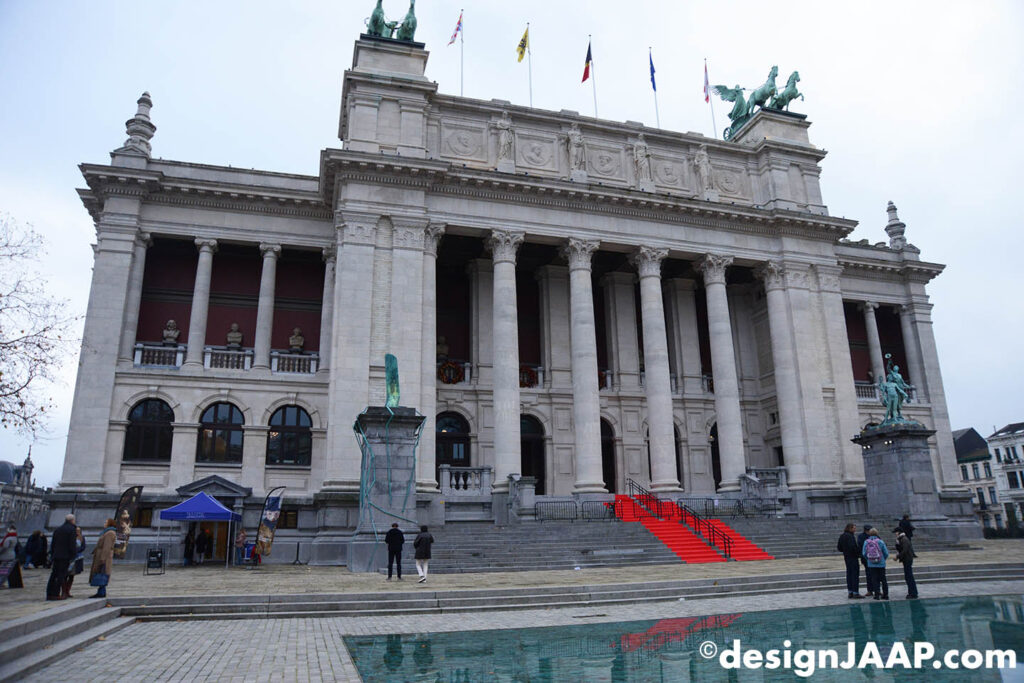 The neoclassical building housing the collection is one of the primary landmarks of the Zuid district of Antwerp. The majestic building was designed by Jean-Jacques Winders (1849–1936) and Frans Van Dijk (1853–1939), built beginning in 1884, opened in 1890, and completed in 1894. Sculpture on the building includes two bronze figures of Pheme with horse-drawn chariots by sculptor Thomas Vincotte, and seven rondel medallions of artists that include Boetius à Bolswert, Frans Floris, Jan van Eyck, Peter Paul Rubens, Quentin Matsys, Erasmus Quellinus II, and Appelmans, separated by four monumental sculptures representing Architecture, Painting, Sculpture, and Graphics.
Here is a photographic impression of The Royal Museum of Fine Arts Antwerp.