[August 8, 2019] Last months designJAAP had made architectonic photos of buildings of the old town Delft.
The city of Delft came into being beside a canal, the 'Delf', which comes from the word delven, meaning delving or digging, and led to the name Delft. It presumably started around the 11th century as a landlord court.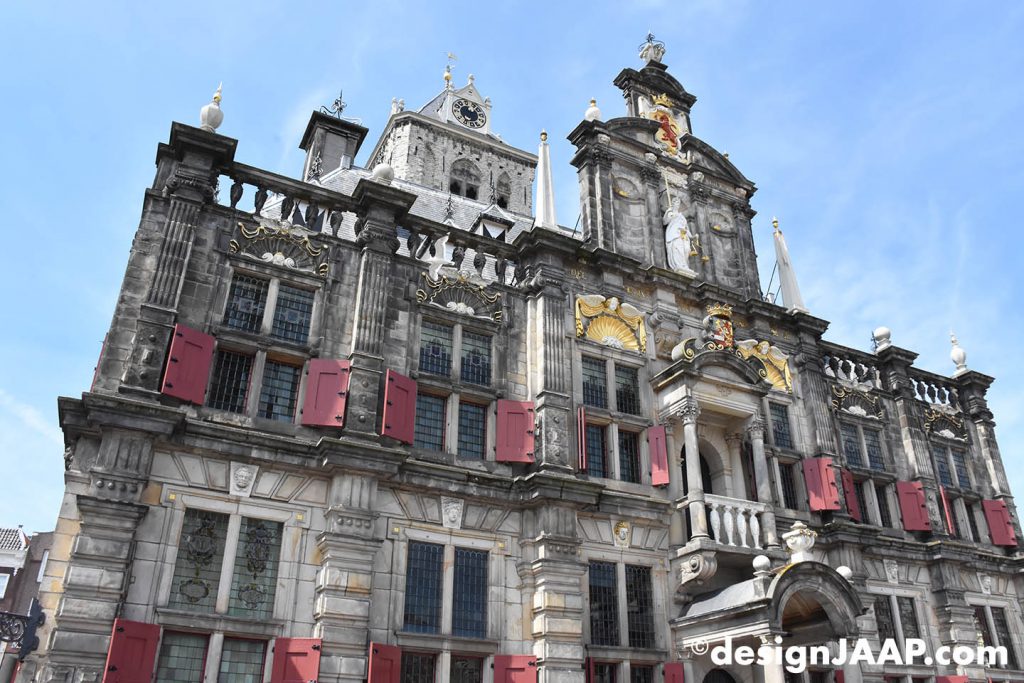 The town's association with the House of Orange started when William of Orange (Willem van Oranje), nicknamed William the Silent (Willem de Zwijger), took up residence in 1572. At the time he was the leader of growing national Dutch resistance against Spanish occupation, known as the Eighty Years' War. By then Delft was one of the leading cities of Holland and it was equipped with the necessary city walls to serve as a headquarters. An attack by Spanish forces in October of that year was repelled.
The city centre retains a large number of monumental buildings, while in many streets there are canals of which the banks are connected by typical bridges, altogether making this city a notable tourist destination.
Historical buildings and other sights of interest include: Oude Kerk (Old Church), Nieuwe Kerk (New Church), constructed between 1381 and 1496. The Prinsenhof (Princes' Court), now a museum and the City Hall on the Markt. The Oostpoort, is the only remaining gate of the old city walls. 
The Gemeenlandshuis Delftland, or Huyterhuis, built in 1505, which has housed the Delftland regional water authority since 1645. The historical "Waag" building (Weigh house) and Windmill De Roos, a tower mill built in 1760.
Here is an architectonic impression of the buildings of the town of Delft.