[february 6, 2019] Last month designJAAP has made photos for the new category buildings in Rotterdam: Rotterdam Centraal Station.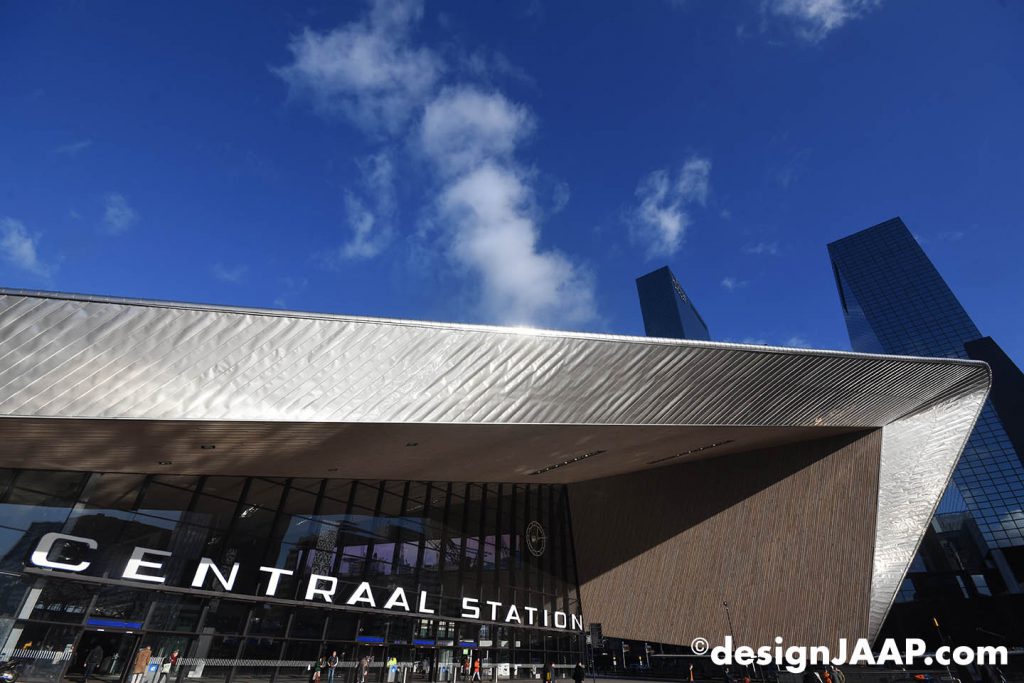 A total reconstruction of the station and its surroundings started in 2004 to cope with an increasing number of trains, for example the high-speed train between Amsterdam, Brussels, Paris and London , and to accommodate for RandstadRail. Furthermore, the existing station, especially the passenger tunnel, also became too small to handle the growing number of passengers. To cope with this increase, a new station was necessary.
In June 2004, ProRail and the Municipality of Rotterdam awarded the a contract to Team CS, a cooperative between Benthem Crouwel Architekten, MVSA Meyer & Van Schooten Architects, and West 8, for transforming the existing plans into a design for the new Central Station.
The full completion of the station was on 13 March 2014, when the station was reopened by King Willem-Alexander. Rotterdam Centraal Station, as the station is now officially called – on the south side, at the explicit request of the citizens of Rotterdam, the name Centraal Station in the lettering that architect Van Ravensteyn had put on the old station, has returned – will obtain the status of world station, as it is on the international high-speed railway towards Belgium. Some modifications to accommodate security screening of Eurostar passengers from the UK are being made and are due to finish in March 2018.
Here is an architectonic impression of the Rotterdam Centraal Station (in dutch).