[July 11, 2022] Aachen is, with around 249,000 inhabitants, the 13th-largest city in North Rhine-Westphalia, and the 28th-largest city of Germany.
It is the westernmost city in Germany, and borders Belgium and the Netherlands to the west, the tri-border area. It is located between Maastricht (NL) and Liège (BE) in the west, and Bonn and Cologne, in the east. The Wurm River flows through the city, and together with Mönchengladbach, Aachen is the only larger German city in the drainage basin of the Meuse. Aachen is the seat of the City Region Aachen.
Aachen developed from a Roman settlement and thermae (bath complex), subsequently becoming the preferred medieval Imperial residence of Emperor Charlemagne of the Frankish Empire, and, from 936 to 1531, the place where 31 Holy Roman Emperors were crowned Kings of the Germans.
Aachen Cathedral (German: Aachener Dom) is a Roman Catholic church in Aachen, Germany and the seat of the Roman Catholic Diocese of Aachen.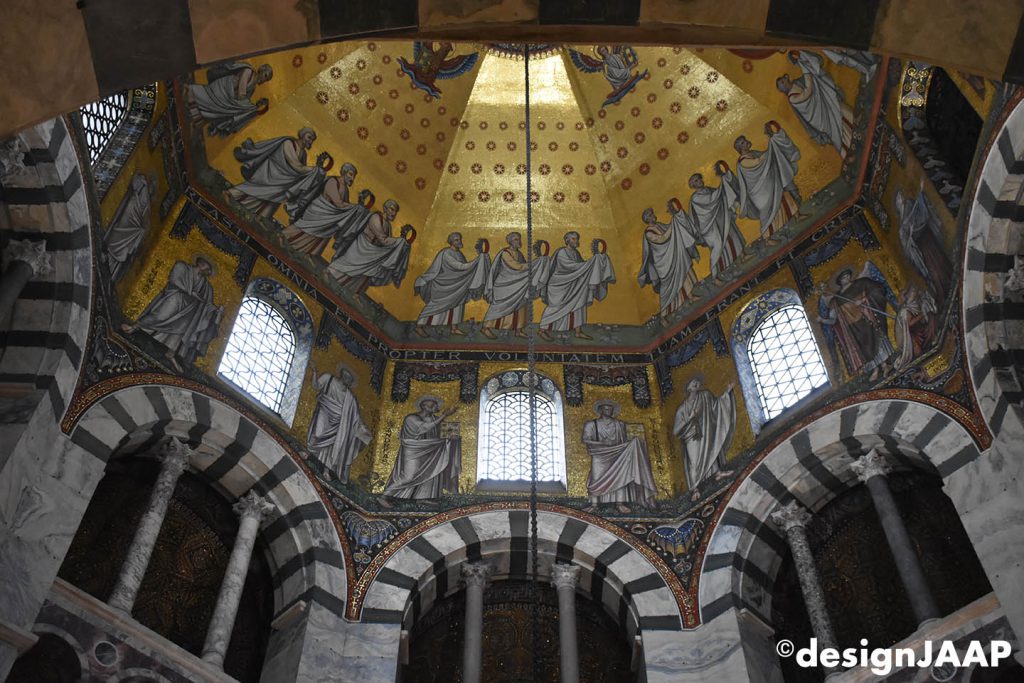 One of the oldest cathedrals in Europe, it was constructed by order of Emperor Charlemagne, who was buried there in 814. From 936 to 1531, the Palatine Chapel saw the coronation of thirty-one German kings and twelve queens. The church has been the mother church of the Diocese of Aachen since 1930.In 1978, Aachen Cathedral was one of the first 12 items to be listed on the UNESCO list of World Heritage sites, because of its exceptional artistry, architecture, and central importance in the history of the Holy Roman Empire.
Here is an impression of photography of architecture of Aachen.