[November, 6 2021] Verona is a city on the Adige River in Veneto, Italy, with 260,000 inhabitants. It is one of the seven provincial capitals of the region. It is the largest city municipality in the region and the second largest in northeast Italy. It is one of the main tourist destinations in northern Italy because of its artistic heritage and several annual fairs and shows as well as the opera season in the Arena, an ancient Roman amphitheater. With the conquest of the Valley of the Po, the Veronese territory became Roman (about 300 BCE). Verona became a Roman colonia in 89 BCE. It was classified as a municipium in 49 BCE, when its citizens were ascribed to the Roman tribe Poblilia or Publicia.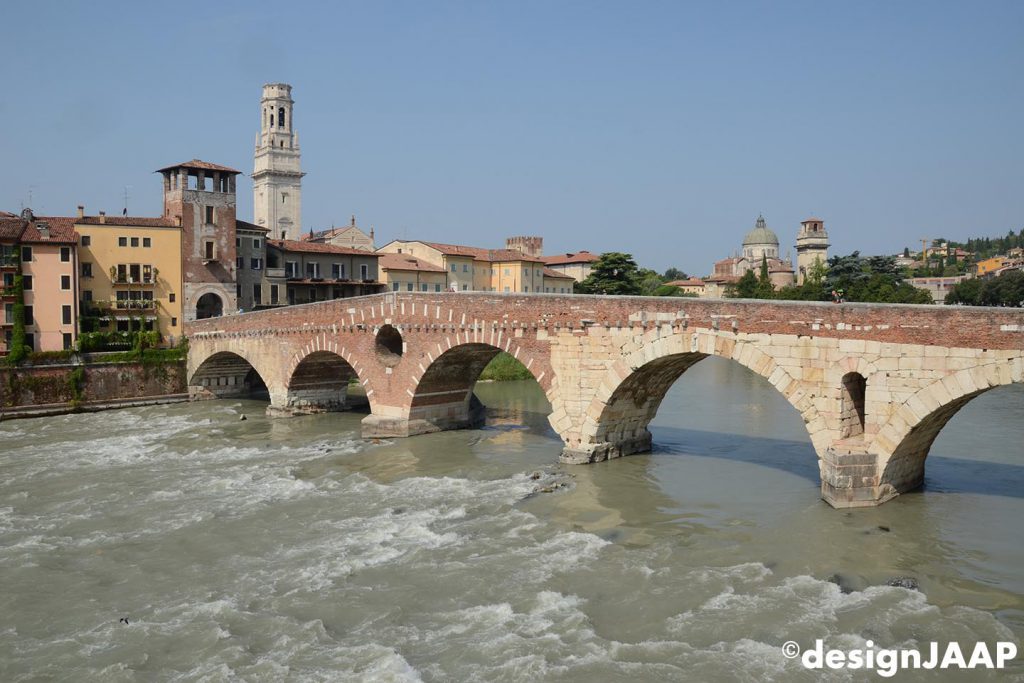 Between the 13th and 14th century the city was ruled by the Della Scala Family. Under the rule of the family, in particular of Cangrande I della Scala, the city experienced great prosperity, becoming rich and powerful and being surrounded by new walls. The Della Scala era is survived in numerous monuments around Verona.
Two of William Shakespeare's plays are set in Verona: Romeo and Juliet (which also features Romeo's visit to Mantua) and The Two Gentlemen of Verona. It is unknown if Shakespeare ever visited Verona or Italy, but his plays have lured many visitors to Verona and surrounding cities. Verona was also the birthplace of Isotta Nogarola, who is said to be the first major female humanist and one of the most important humanists of the Renaissance. In november of 2000 the city has been declared a World Heritage Site by UNESCO because of its urban structure and architecture.
Here is an impression of photography of architecture of Verona on the new (stock photo) website designjaap.online