[January 7, 2020] DesignJAAP had made architectonic photos of the historical city of Dordrecht.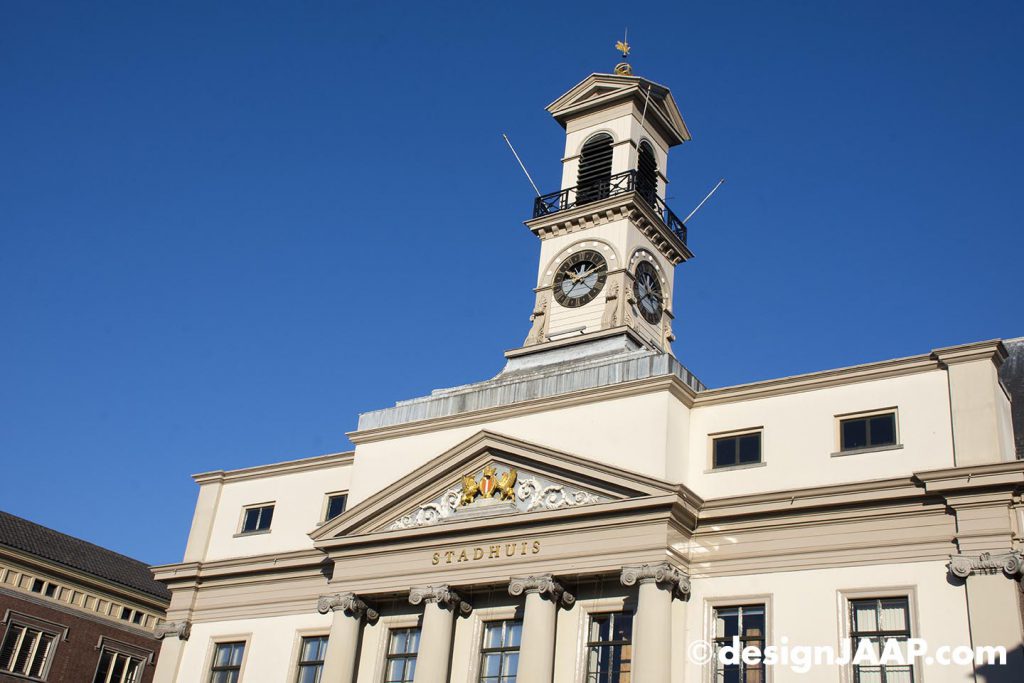 The city was formed along the Thure river, in the midst of peat swamps. This river was a branch of the river Dubbel, which is part of the massive Rhine–Meuse–Scheldt delta complex, near the current Bagijnhof. Around 1120 reference to Dordrecht was made by a remark that count Dirk IV of Holland was murdered in 1049 near "Thuredrech".
The name Dordrecht comes from Thuredriht (circa 1120), Thuredrecht (circa 1200). The name seems to mean 'thoroughfare'; a ship-canal or -river through which ships were pulled by rope from one river to another, as here from the Dubbel to the Merwede, or vice versa. Earlier etymologists had assumed that the 'drecht' suffix came from Latin 'trajectum', a ford, but this was rejected in 1996 The Drecht is now supposed to have been derived from 'draeg', which means to pull, tow or drag. Inhabitants of Dordrecht are Dordtenaren (singular: Dordtenaar). Dordrecht is informally called Dordt by its inhabitants. In earlier centuries, Dordrecht was a major trade port, well known to British merchants, and was called Dort in English.
Here is an architectonic impression of the town of Dordrecht